CloudHQ4 Mobile POS

CloudHQ4 offers an easy to use, feature rich mobile app that allows you to harness the power of a traditional POS system in the palm of your hand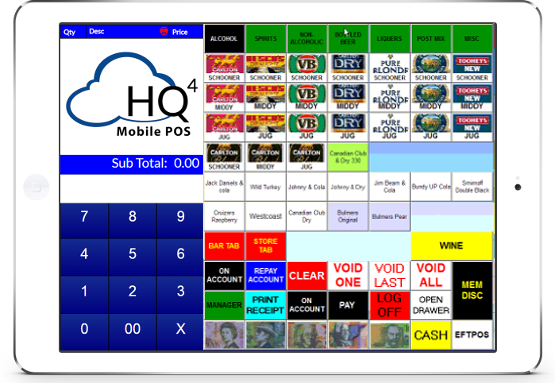 Process Transactions
Install CloudHQ4 Mobile POS and start processing sales using your phone or tablet. By using our dedicated app, your staff will now be able to process transactions from anywhere an internet connection is available, WiFi or 3G/4G.
Customiseable Layout
Tailor almost every aspect your Mobile POS to work for your business.
Integrated business management solutions
View detailed reports covering almost every financial aspect of your business.
Local Customer Support
CloudHQ4 users have access to 24/7 Email Support and Phone Support during office hours. Outside of hours support can be arranged per request if required
Customer Loyalty
With CloudHQ4 loyalty you can run a single or multi branch operation and provide your customers benefits that are available across all of your sites.